HYPERLABS Application Notes
Since 1992, HYPERLABS has been building industry-leading Test and Measurement equipment including ultra-broadband RF components, pulse generators, samplers, and cost-effective TDR and impedance analyzer equipment. During that time, we've learned a lot about test and measurement.
The Application Notes below contain technical information about our products and how to deploy them in your test setup.
Don't see the information you're looking for? Please contact us with any App Note recommendations or other questions..
Application Note # AN-004 illustrates the step response and data response of our industry-leading HL940X Broadband Baluns.
Read More »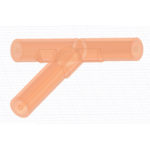 Application Note # AN-001 shows the DC circuit model of HYPERLABS ultrabroadband baluns, which represent an evolution of the Marchand balun.
Read More »